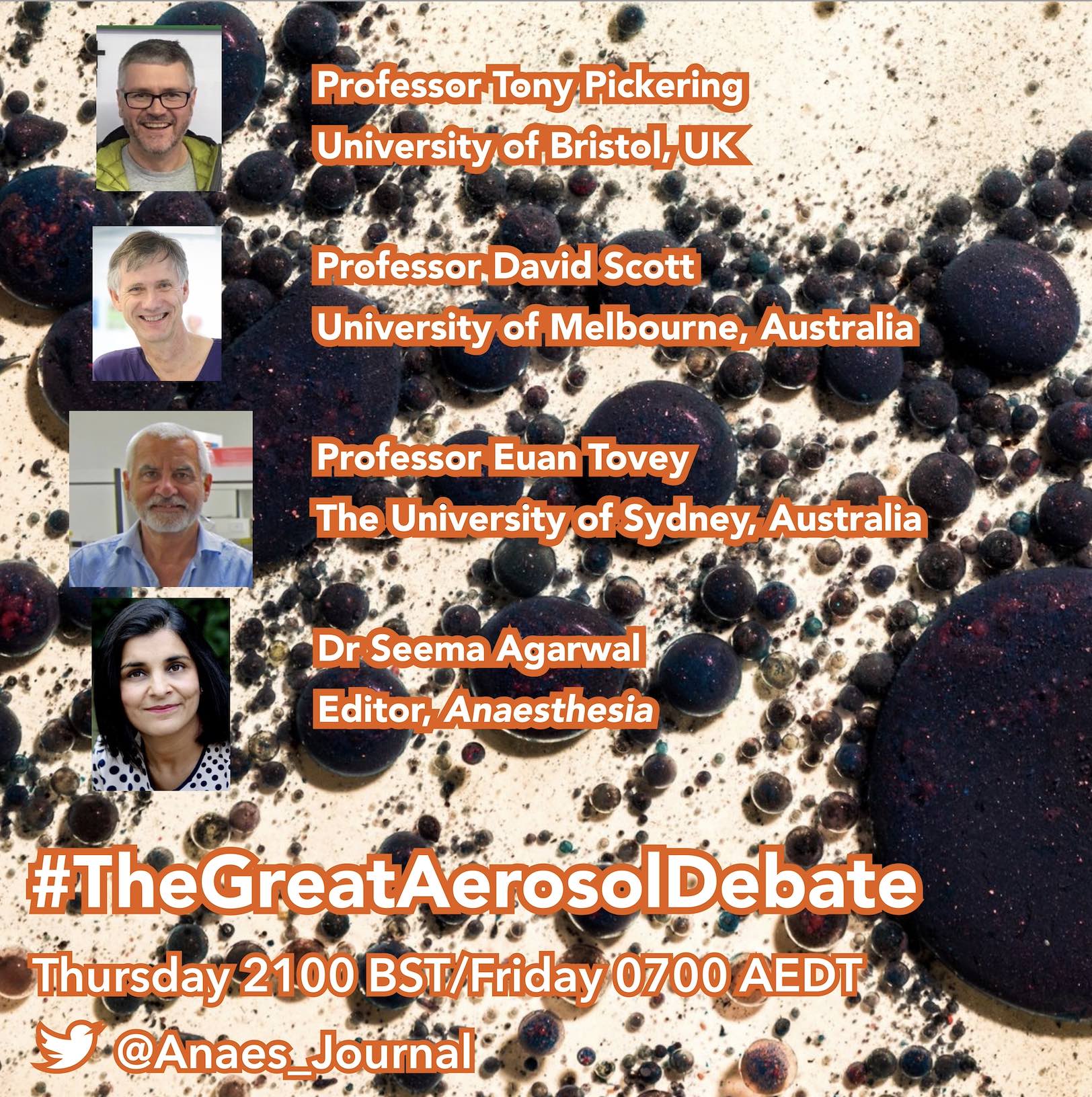 This month, Seema Agarwal (@SeemaMosca) discusses everything to do with aerosols with the authors of two recent papers reporting very different conclusions by Tony Pickering (@TonyPi314) and David Scott (@ScottDav44).
We are also joined by an expert in aerobiology, Euan Tovey (@EuanTovey). Is it time to review what constitutes an aerosol-generating procedure?
You can read the free papers here and here!