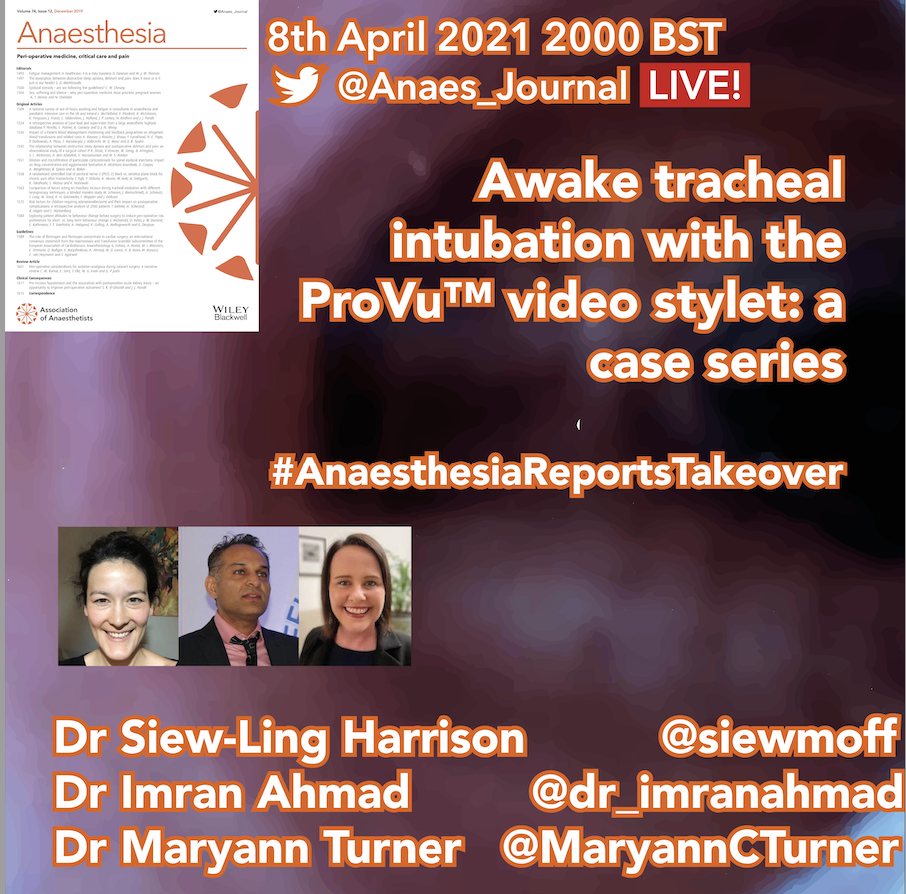 Welcome to the first ever Anaesthesia Reports live broadcast – what will hopefully be the first of many - where we chat with the authors of their reports about the interesting scenarios they have encountered in their own clinical practice. This session was chaired by Dr Maryann Turner, who is an editor of Anaesthesia Reports and a paediatric anaesthetist based in Sydney.
Dealing with a predicted difficult airway is a common challenge in anaesthesia. There are several different devices on the market that are designed to facilitate tracheal intubation in these patients and traditionally, a bronchoscope or a video laryngoscope would be used. But today, we are going to discuss the use of the ProVu™ video stylet as an alternative device for use in these patients.
We were joined by Dr Imran Ahmad and Dr Siew-Ling Harrison, who are the authors the paper. Imran is a consultant anaesthetist at Guy's and St Thomas' and the director of the Guy's Airway Management Course, as well as the honorary secretary of the Difficult Airway Society. Siew-ling is a senior trainee in the south east of London who is the outgoing airway fellow under Imran and the current thoracic fellow at Guys Hospital.