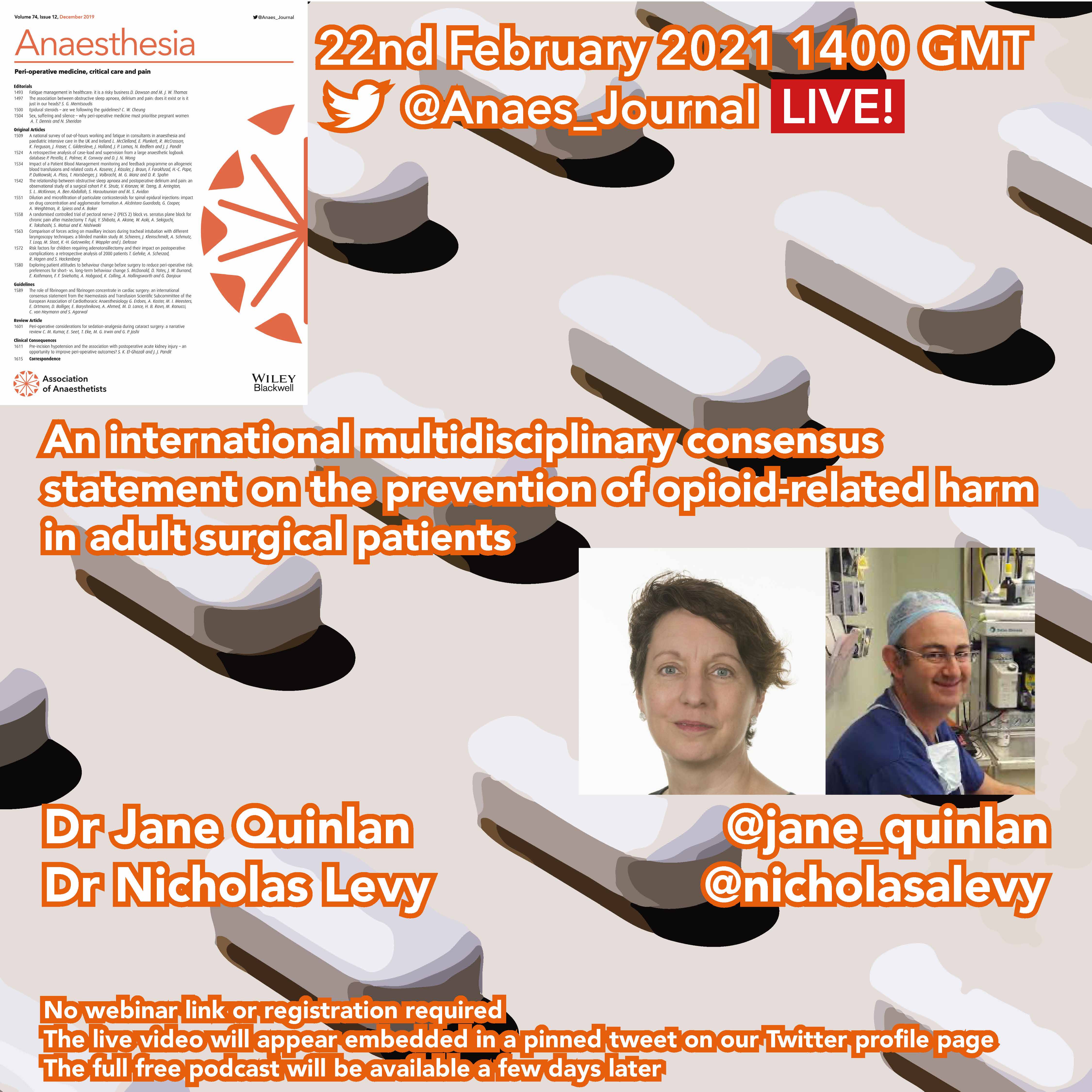 With us today we have Dr Jane Quinlan from Oxford and Dr Nicholas Levy from Bury St. Edmonds, who are co-authors of a new international multidisciplinary consensus statement on the prevention of opioid‐related harm in adult surgical patients. Their aim was to provide balanced guidance on the safe peri‐operative use of opioids in adults.
The guidance should assist healthcare professionals and hospitals across the world to implement effective opioid stewardship practices that achieve a balance between the administration of sufficient opioid analgesia to facilitate recovery and restoration of function, while concurrently minimising the risk of opioid‐related harms.
This one is not just aimed at anaesthetists or doctors, but all healthcare professionals, patients and the public alike!